Lifeline
Deep Cycle Marine Batteries
Premium Deep Cycle AGM Technology
Manufactured entirely by hand, from start to finish and built to Military Specifications. As a family owned and operated US manufacturing facility, we take pride in all of our products. Our quality materials and craftsmanship put us on top in the AGM battery market. Lifeline® is a powerful name in the battery industry with world class performance and customer service.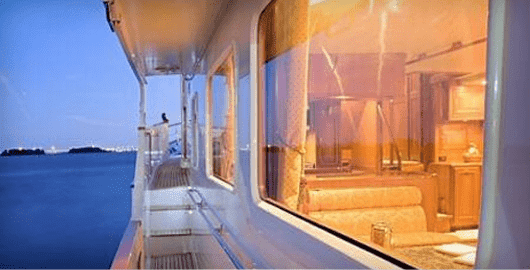 Superior Construction
Aircraft class cell construction that are entirely built by hand with quality materials.

Rapid Recharge
Due to our low internal resistance, Lifeline Batteries can be charged up to 20% faster than conventional batteries.
Maintenance Free
With proper charging, Lifeline Batteries require no maintenance.
Solid Warranty
Lifeline Batteries offers one of the best warranties in the industry with our 5-year pro-rate and a one-year free replacement.
MARINE BATTERIES FOR SALE
All
12 Volt
6 Volt
2 Volt
Starting Batteries
Lifeline Battery Part No.
Volts
Rated Cap.

20 Hour Rate

Minutes of Discharge

25 Amps

GPL-1400T AGM RV/Marine Battery
12v
--
--
Details
GPL-3100T AGM RV/Marine Battery
12v
--
--
Details
GPL-2700T AGM Starting Battery
12v
--
--
Details
GPL-2400T AGM Starting Battery
12v
--
--
Details
GPL-L16T-2V AGM Battery
2v
1200
2850
Details
GPL-6CT-2V AGM Battery
2v
900
2076
Details
GPL-4CT-2V AGM Battery
2v
660
1476
Details
GPL-31T-2V AGM Battery
2v
630
1170
Details
GPL-L16T AGM Battery
6v
400
950
Details
GPL-6CT AGM Battery
6v
300
692
Details
GPL-4CT AGM Battery
6v
220
492
Details
GPL-U1T AGM Battery
12v
33
50
Details
GPL-8DL AGM Battery
12v
255
550
Details
GPL-8DA AGM Battery
12v
255
550
Details
GPL-4DL AGM Battery
12v
210
390
Details
GPL-4DA AGM Battery
12v
210
390
Details
GPL-31XT AGM Battery
12v
125
230
Details
GPL-31T AGM Battery
12v
105
195
Details
GPL-30HT AGM Battery
12v
150
315
Details
GPL-27T AGM Battery
12v
100
186
Details
GPL-24T AGM Battery
12v
80
149
Details
No Products Found
Deep Cycle Marine Batteries
Marine Industry Battery Papers
The purpose of these writings is to highlight Lifeline AGM battery care and maintenance procedures. The more you learn about our marine AGM batteries and how to care for them, the less apprehension you will have when it comes to addressing your boat batteries. Topics covered will include true deep-cycle battery characteristics, best care and maintenance practices and testing / diagnosing the root of possible battery problems.
Since the information age hit sometime around the mid 1980's, we have been bombarded with information on any topic that you could ever hope to learn about. This wealth of information has been both a blessing and a curse when trying to learn as much as you can from as many sources as you can. Self-proclaimed industry experts and just your everyday do-gooders often provide details on what to do to take care of your marine AGM batteries. Although their intentions are good, the information might be lacking in accuracies and thus turn you in the wrong direction when it comes to your boat batteries.
We are a US family owned and operated company and have more than 40+ years of battery manufacturing and distributing experience. The Concorde Battery Corporation is the creator and manufacturer of the premium Lifeline AGM battery brand. The families involved work from two US manufacturing locations and a third part of the family works from two US based distribution locations. Lifeline is not a mass-produced AGM battery, but individually hand-crafted product produced using the highest quality ingredients and processes known to the industry. Our manufacturing facility is well known as a leader in the aerospace battery industry. The very same technology responsible for their success in that industry has been incorporated directly into Lifeline AGM marine batteries with the same successes. The continued growth of the loyal Lifeline AGM battery customer has caused a significant expansion of dealer and distributor networks around the world.
Unlike other battery manufacturers, when you contact Lifeline you are speaking directly to the owners and you can get answers to any technical questions. Lifeline AGM marine batteries are backed by an industry leading warranty that we support to the end.
Although there is a myriad of marine battery applications, generally speaking they can be grouped into three common categories. Yachts that rarely get used and spend most of their time tethered to shore power. Yachts that are used for coastal cruising and are used with good frequency. And finally yachts that are predominantly lived aboard and rarely on shore power.
For boaters that rarely use their vessel there are a few things to know that can help extend battery life. For starters, batteries like to be cycled (discharged and recharged) with some regularity. Most boaters have some sort of care and maintenance either being performed regularly by themselves or hired help. Periodically cycling a battery bank down between 25 and 50% SOC is good for batteries. Checking to see that all electronic equipment that will be acting on a battery bank is in good working order is paramount to battery life expectancy. If you are unable to periodically cycle your battery bank, you will need to condition charge them at some point to be determined by how infrequently that are getting cycled.
Coastal cruisers often experience some of the longest battery life-spans mostly because they are cycling and recharging batteries at optimal intervals. Lifeline recommends at the very least our AGM batteries are charged to 100% once every eight days. Doing this will prevent the batteries from slowly sulfating and ultimately suffering capacity loss leading to a shorter battery life. If you're cruising for long periods of time and back to back days it is recommended that you regulate alternator voltage to prevent overcharging your batteries. Charger setting need to be dialed in as closely as possible to the Lifeline battery recommendations which is located on our website or accessed by contacting us directly.
Full time cruisers pose the toughest challenge for marine deep-cycle batteries and it usually comes at them from several angles. These batteries spend most, if not all, of the time NOT connected to shore power. Lifeline batteries are designed specifically to help boaters enjoy modern conveniences all while not being tethered to shore power. It is important, however, to be aware of how the batteries are being treated so you can formulate the best regimen for battery care to help extend their life. Most all full-time cruisers cannot or will not charge batteries fully and often enough to prevent them from being damaged. Boaters who fall into this category need to focus on charge settings from alternators, solar and wind generators where applicable to get the most from their use. Some regimen of repeated condition charging will more than likely be required to assist in prolonging battery life. Marine deep-cycle AGM batteries were designed specifically for these types of applications, but the more you know about their limitations the better it will be for your batteries. Lifeline AGM deep-cycle batteries were specifically designed to excel in these types of applications, but they still require a baseline level attention to minimize the possibility of being without DC power.
There are a few key concepts to understand when it comes to diagnosing battery problems. More often than not, through a handful of testing procedures, you can determine what events may have contributed to compromised batteries. It is important to note that a marine battery bank that has been neglected more often than not may have multiple batteries showing greatly differing voltages. Some may even pass load tests that others from the same bank failed. If you have done a decent job of charging and caring for your battery bank more often than not, all batteries in the bank will be relatively close in resting voltages and should test similar as well. Finally, those batteries being cared for almost perfectly will show by very similar voltages and similar testing results. If you have one battery of several in the same battery bank that shows a voltage that is 2 volts below the other that are fully charged, you may have a compromised battery. If this happens and you do not isolate the battery in question soon enough, it will eventually compromise the other batteries in the bank by starving them of current. Although this is very rare with Lifeline AGM marine batteries, those hooked in parallel and / or series to the one bad battery will begin to be undercharged and not exhibit a full voltage reading after proper charging.
Testing procedures for Lifeline AGM marine batteries are relatively simple. Begin by checking open circuit voltages 2-3 hours after being fully charged. A 12volt battery bank that is relatively new and healthy will show a 12.85 or higher voltage. A discharge test is one of the best ways to determine the true capacity of a battery bank. We publish the 25amp discharge test results on our website and soon will have the 75amp ratings to help speed the testing process (call for more info on discharge testing). Load tests are a decent way to determine if there is a stand-out problem with any batteries in a bank and for best results use a load tester that delivers an actual load of 2 to 3 times the rated capacity of the battery being tested. This load is typically applied for 15 seconds and in that period the voltage of a new and healthy battery should not drop below 9.6volts. Keep in mind that there is no direct connection between a battery load test and capacity test. In other words, a battery can fail a load test, but still perform adequately on a capacity test based on its age. Refer to the Lifeline battery Technical Manual from our website for more detailed battery testing procedures.
Lifeline AGM marine batteries come with an industry leading 5- year warranty. We encourage customers to contact us directly for any technical and warranty assistance questions.
Why Lifeline AGM Marine Battery?
The term Marine Battery seems to carry a bit of mystery throughout the battery industry. For decades boaters and non-boaters alike have used the term Marine Batteries even to describe batteries that are not going to be used in a specific marine application. So, what exactly is someone referring to when they specify Marine Battery and not just a normal land-based battery? In the battery industry there are almost an infinite number of applications all with their own special DC power demands and just as many differing operating environments. Some environments in which batteries operate are known for extreme temperature ranges, corrosive elements, high amperage demands, deep discharges and ever-changing orientations. The marine environment encompasses all of the aforementioned challenges. In addition to these obstacles, the harsh conditions present in the marine environment can make taking proper care of your Marine Battery bank a constant struggle. Consequently, when you hear the term Marine Battery, you should understand that this reference describes batteries that should be designed to handle any and all of the rigors of the job all while delivering their rated capacities and cycle-life claims. Lifeline Batteries have proven they can more than handle the brutal marine environments and is a top performing AGM Marine Battery throughout the maritime industry.
Deep Cycle Marine Battery
To best describe what is meant by the label "Deep Cycle Marine Battery" it helps to break this title down into parts. You can first define a deep cycle battery as a battery that has thick positive battery plates. Thick positive plates are necessary for marine batteries that will be cycling down deep and at frequent intervals. The thicker the positive plates, the better chances the battery will have for a long life. Marine Battery refers to a battery that has been designed to handle the rigors of not only repeated deep discharges, but also high amperage draws, large temperature swings along with vibrations and differing orientations. When you put these two qualities together you get batteries built to withstand some of the harshest treatments and still continue providing ample power. Lifeline Batteries have some of the thickest positive plates of any Deep Cycle Marine Batteries.
12 Volt Deep Cycle Marine Batteries
In the boating industry it is not uncommon to see onboard electrical systems set up as 12, 24 or 32 Volt. However, the most common electrical systems in the marine industry are 12 Volt systems. Boaters can use 2, 6 and 12 Volt marine batteries to arrive at the common 12 Volt system through any number of parallel and/ or series connections. What determines the size of your 12 Volt Deep Cycle Marine Battery bank is the overall power demands you will require. Your onboard battery bank can be viewed similar to a fuel tank and it is often best to build this battery bank to be roughly twice the amount of amp hours that you will use on a regular basis so you can utilize the ideal number of life cycles. The deeper the discharge of your battery bank, the fewer the life cycles and the longer the recharge time you will experience. Just the opposite goes for shallow discharges as the life cycles will greatly increase and there will be shortened recharge needs.